Versiton
Versiton has strived to offer innovative products at competitive pricing since opening our doors back in 2010.  Since that day it has been our goal to offer an exceptional customer experience matched only by quality and scope of products that we provide.
RTI
Remote Technologies Incorporated (RTI) is a leading control systems manufacturer offering innovative, sophisticated, and user-friendly devices for professionally installed electronic systems.  The company's wide array of award-winning handheld and in-wall universal controllers, central processors, audio distribution systems, and accessories are marketed exclusively through a worldwide network of professional integrators.
Lutron
Lutron light control products range from individual dimmers to total light management systems that control entire building complexes.  Some of the larger Lutron light control systems in the US include the 52-story New York Times Building in New York; Lincoln Financial Field in Philadelphia; and the Orange County Convention Center in Orlando.

URC
For 25 years URC has been setting the higher standard for control technology with continuous research and development.  Headquartered in Harrison, New York, the company has been the leading supplier of high quality remotes and is broadly regarded as the leading control manufacturer by consumers, subscription broadcast providers, retailers, custom installation professionals and OEM partners.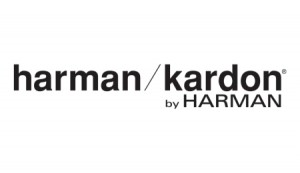 Harman Kardon
Harman Kardon makes sound look beautiful through cutting edge design.  From the company's very beginnings, design has been crucial factor in shaping product development and has been led by need for function, as well as emotion. The purity of Harman Kardon's design principles has remained constant to this day, but has also evolved with changing trends and fashions to maintain cultural relevancy.  Harman Kardon's famous SoundSticks have been a firm fixture in the Museum of Modern Art for more than a decade.
2GIG
2GIG, a brand of Nortek Security & Control, has responded to these trends and consumer demands with GO!Control - the first self-contained security and home automation system.  Complete with a color touch screen, GSM Radio and Z-Wave chip, GO!Control is the most advanced system on the market.  Through a partnership with Alarm.com, consumers can control their system from their smartphone or the Internet*, and dealers can send customized messages to their customers.  We invite you to step into the future with 2GIG.

Dolby Atmos
Dolby Atmos is the first audio format based on audio objects rather than channels.  In Dolby Atmos, any sound - the helicopter, a blaring car horn, a yelling child - can exist as an independent audio object, free of channel restrictions.  It can be placed and moved anywhere, including anywhere overhead.

Jamo
Operating in over 80 countries, Jamo sees itself as provider of custom-designed entertainment, one that understands and reflects the different ways in which the world listens.  Its mission is to bring unique and memorable sonic experiences into your home.  Whether you want music in the kitchen, the living room, or on the terrace; whether you desire two-channel stereo or a surround-sound systems, Jamo has an ideal solution for you.

Sonos
Sonos lets you hear music as it was meant to be heard, like in this moving duet between Rodrigo y Gabriela and the ultimate all-in-one HiFi PLAY:5.  Set up the Sonos system in every room with ease.  Se how you can use our simple and intuitive app to fill your entire home with music before Kimbra can finish as song.

Panduit
Panduit was born from innovation.  In 1955 we launched our first product, Panduct Wiring Duct, a new invention that uniquely organized control panel wiring and allowed new wires to be added quickly and neatly.  Since that time Panduit has introduced thousands of problem solving new products and remained committed to providing innovative electrical and network infrastructure solutions.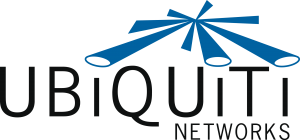 Ubiquiti
Ubiquiti Networks designs and manufactures disruptive technology platforms for emerging markets that drive profitable business models and enable ubiquitous connectivity.  As a company which thrives on innovation and the understanding of customer needs, our technology platforms such as airMax, airFiber, UniFi, and airVision, focus on unparalleled user experience combined with industry leading performance at disruptive cost points.

Sony
4K Ultra HD is four times the resolution of Full HD 1080p.  But with Sony it is so much more.  With almost decade invested in 4K and over 15,000 movie theaters worldwide using Sony 4K Digital Cinema projectors, no one else is more dedicated or experienced at delivering 4K Ultra HD entertainment than Sony.

Leviton
Leviton is the smart choice, providing the most comprehensive range of solutions to meet the needs of today's residential, commercial and industrial buildings.  Leveraging more than a century of experience, Leviton helps customers create sustainable, intelligent environments through its electrical wiring devices, network and data center connectivity solutions, lighting energy management systems, and security and automation applications.  From witches and receptacles, and daylight harvesting controls to networking systems, intelligent safety controls, and equipment for charging electric vehicles, Leviton solutions help customers achieve savings in energy, time and cost, all while enhancing safety.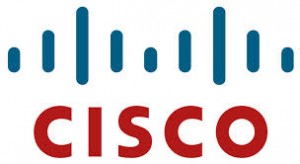 Cisco
Cisco is the world wide leader in IT that helps companies seize the opportunities of tomorrow by proving that amazing things can happen when you connect the previously unconnected.
Denon
Experience the Denon difference.  Enjoy a stunning surround sound audio experience with the Denon AVR-X5200W, which features Dolby Atmos surround decoding that provides dramatic surround sound throughout the room, enhanced by overhead speakers that provide pinpoint sound imaging, just like you'd hear in a Dolby Atmos movie theater.

Comelit
When the company was first establishes, it was the dawn of development of electronics: our first intercom system still worked using thermionic valves.  For more than half a century, Comelit has been leading player in an extraordinary evolution along with technologies.  Today we are specialists in: video and audio door entry systems, access control and video surveillance, telephone and telephone switchboards.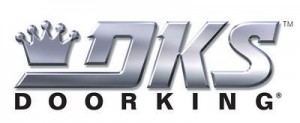 Doorking
DoorKing, Inc. (we are also known as "DKS") was established in 1948 and is one of country's leading manufacturers of telephone entry systems, vehicular gate operators, parking control products and access control systems in the United States.  Based in Inglewood, California since its beginning, DKS operates from seven building and is located less than 3-miles from Los Angeles International Airport (LAX).  These building include our corporate headquarters, manufacturing, engineering, sales & marketing, training, warehousing, and shipping and reviving facilities.  Aditionally, we maintain 10 outside sales offices located throughout the country.